Providing Top-Notch Gutter Cleaning Services for Residents of the Orlando, FL, Area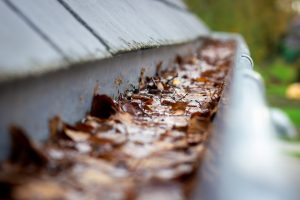 Are the gutters at your home not working like they should? Are you left contending with clogs that you just can't seem to clear out completely? Whatever your reasons are for seeking reliable gutter cleaning services, Gutters2Go is the company to trust. As a local, full-service gutter contractor with years of experience serving the greater Orlando, Florida, area, we can get your gutters working like new again in no time with our gutter cleaning services.
Why Is Gutter Cleaning Important?
Your rain gutters are designed to catch water and carry it safely away from your home. By doing so, they protect your home's exterior walls, landscaping, and foundation from water damage that can be detrimental to its curb appeal, as well as costly to repair. However, the tricky Florida weather conditions can lead to dirt, sand, leaves, twigs, and other airborne debris finding its way into your gutter system. There, the debris can easily collect and begin to form clogs. These clogs aren't just a nuisance to remove—they can also cause damage to your gutter system and home exterior if not taken care of promptly.
That's where a rain gutter cleaning company like Gutters2Go comes in. We can safely and effectively remove gutter clogs and clean your entire gutter system, ensuring reliable gutter performance. That isn't the only way we can improve the protection of your home's exterior, though, as we can also:
Replace your existing gutters with a new seamless gutter system that's less likely to leak over time
Install a premium gutter protection system that prevents debris from entering your gutters and being able to form clogs in the first place
"For Gutters That Flow, Get Gutters2Go"
Whether you need top-notch gutter cleaning or another of our outstanding gutter-related services, we're the only company you'll need to call. To learn more about our gutter cleaning services or to schedule a consultation for another gutter project, contact Gutters2Go today.