Keep Your Gutter System Clog-Free With High-Performance Gutter Guards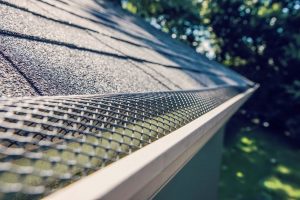 Having protection for your gutters probably doesn't seem too important. However, when you're balancing atop a ladder and blindly sticking your hands into your clogged gutters to pull out whatever is blocking them, gutter guards start to seem like a smart idea. If you live in the greater Orlando, Florida, area and would like a gutter protection system you can count on to keep your gutters clear, look to Gutters2Go. We're a Longwood-based company that offers top-of-the-line products and flawless installation services for a fair price, and we'd love to add you to our extensive list of satisfied customers.
Are Gutter Guards Effective?
When a gutter system is functioning properly, rainwater flows through the troughs and downspouts and is directed away from your home. However, if leaves, twigs, pine needles, and other debris are allowed to enter the gutters, clogs can form. This can lead to overflowing gutters that allow unchecked rainwater to damage your home's landscaping, exterior walls, and foundation. We offer reliable gutter guards that are attached to your existing gutter system and keep debris out while allowing rainwater to flow freely. Another advantage of a gutter protection system is that it increases the durability of your gutters, helping them to stand up to severe weather conditions.
Schedule a Consultation
Would you like to learn more about the rain gutter guards we install for homeowners throughout the greater Orlando, FL, area? If so, contact Gutters2Go today. We'll be happy to visit your home to answer your questions and provide a free estimate.