An Experienced Gutter Installation Company Offering Heavy-Duty Options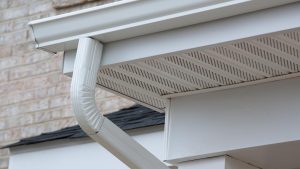 Living in the Orlando, Florida, area means dealing with all types of weather conditions, including frequent rainstorms and even tropical systems. Your home bears the brunt of the local climate, which is why you must have effective gutters that can handle a high volume of rainwater. If your home doesn't have a gutter system or if you're not confident that your current system is doing the job well, look to Gutters2Go. We're based in Longwood and offer flawless gutter installation services using heavy-duty products, and we're confident we have exactly what your home needs.
Why Are Gutters Important?
Without a reliable gutter system in place, your home's soffit, fascia, landscaping, exterior walls, and foundation can all be damaged by unchecked rainwater. When you choose us for your rain gutter installation project, you'll receive seamless gutters that are easy to maintain, aren't prone to leaks, and won't detract from your home's curb appeal. We'll custom form your gutters on site to ensure a perfect fit, and since we use heavy-duty aluminum, you can count on your new gutters to stand up to severe weather conditions. Of course, your system won't be complete without adequate protection—our exceptional gutter covers prevent leaves, twigs, and other debris from entering your gutters and forming clogs.
Contact Us Today
See for yourself why Gutters2Go is one of the most trusted gutter installation companies in the Orlando, FL, area. Contact us today to schedule a no-obligation consultation.