High-Quality Gutter Services You Can Count on in Altamonte Springs, FL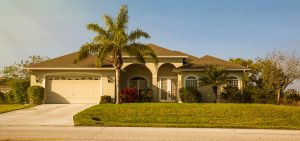 If your gutter system isn't functioning at its full potential, turn to the expert team at Gutters2Go. We offer a variety of top-of-the-line gutter systems and installation services that will help protect your home for many years to come. We proudly serve homeowners in the Central Florida area, including Altamonte Springs, and we'd be happy to add you to our long list of satisfied customers.
The Importance of Having Great Gutters
Florida may be called "The Sunshine State," but true Floridians know that it also rains a lot here. When rain hits, a reliable gutter system channels rainwater away from your home, protecting it from potential damage. If your gutters are clogged, leaking, or otherwise ineffective, you run the risk of damage to your home's exterior walls, soffit, fascia, landscaping, and foundation. Fortunately, Gutters2Go offers exceptional:
Seamless gutter installation– Our seamless gutters are made with heavy-duty aluminum and are custom designed on site to ensure a flawless fit on your home.
Gutter protection– We install premium gutter protection systems that are specifically crafted for reliable performance, no matter what type of debris your gutters may collect.
Gutter cleaning– We can safely remove gutter clogs and clean your whole gutter system quickly and effectively.
Gutters2Go Is Here for You
If you're still unsure about us, we also guarantee installation for life for additional peace of mind. So, you have nothing to lose and only fantastic new gutters to gain when you partner with us. For more information and to request a free estimate for your Altamonte Springs, FL, home, contact us today.