Does Your Apopka, FL, Home Have a Gutter Protection System?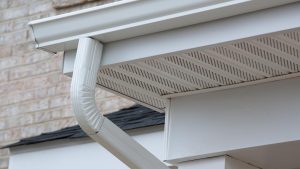 If you've invested in a gutter system that helps protect your Apopka, Florida, home from the many issues that unchecked rainwater can cause, why not take an extra step to ensure that it will function as expected? Without gutter guards, your gutters can become clogged by leaves, twigs, and other debris, rendering them ineffective. This can lead to overflows and leaks that will cause the very damage you're trying to avoid. Fortunately, Gutters2Go is ready to help. We offer gutter protection systems that will keep your gutters clear of debris while not affecting the flow of rainwater through them. This will help ensure that your home's foundation, landscaping, walls, soffit, and fascia remain free of water damage.
How Gutter Protection Works
When you partner with Gutters2Go, we'll evaluate your needs and design a gutter protection system that meets them perfectly. We offer gutter guards that prevent leaves, twigs, acorns, pine needles, and other types of debris from entering your gutter system. Our gutter covers don't, however, diminish the free flow of rainwater through the troughs and downspouts, so your gutters will still be able to handle the heaviest of downpours.
Of course, if your entire gutter system is outdated or damaged, we can also install heavy-duty, seamless aluminum gutters that will provide many years of reliable protection for your home.
Schedule a Consultation
Gutters2Go is ready to provide the gutter protection solution your Apopka, FL, home is lacking. Contact us today if you would like to schedule a free consultation.