Seamless Gutters Installed for Apopka, FL, Homeowners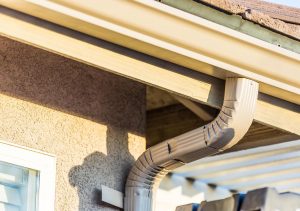 A reliable gutter system is pretty much a necessity in Florida, where severe thunderstorms can be commonplace despite the state's nickname being the "Sunshine State." Rain gutters provide a valuable service by collecting rainwater before it can flow off a home's roof and channeling it away safely. Without a gutter system, a house will be susceptible to water damage in many areas, including its landscaping, foundation, soffit, and fascia.
If your Apopka, Florida, home is lacking a gutter system or needs an upgrade, look to Gutters2Go. We install high-performance seamless gutters that can handle anything Mother Nature throws their way.
What's the Advantage of Seamless Gutters?
If you want your gutters to provide as much protection as possible, seamless rain gutters are the best choice because there are fewer areas where leaks can develop. Constructed from heavy-duty aluminum that can stand up to strong winds, intense heat, and heavy rainfall, our gutters are specifically engineered for the local climate. They're available in an array of attractive colors, and we custom form them to ensure a perfect fit on your home.
Don't Forget Gutter Protection
Gutter guards should also be part of your gutter installation project. We offer gutter protection systems that will filter out debris while allowing rainwater to flow freely through your gutters. This eliminates having to balance atop a ladder and clean out your clogged gutters.
Contact Gutters2Go Today
Gutters2Go is the go-to option for seamless gutters and all of your other gutter needs. Contact us today and we'll schedule a time to visit your Apopka, FL, home to answer your questions and provide a free estimate.