Ensure Your Lake Mary, FL, Home Is Protected With High-Quality Gutter Protection Systems
No one likes having to clean their gutters, especially in the hot Florida sun. Fortunately, you can kiss that annoying chore goodbye when you invest in a gutter protection system from Gutters2Go. We offer top-tier products and proudly serve homeowners in Lake Mary and surrounding areas.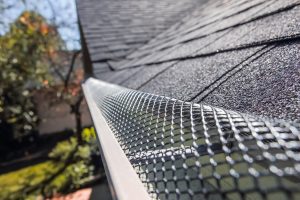 Our Gutter Guards
No matter how stylish and durable your gutters are, they can still collect dirt, leaves, and other kinds of debris. When your gutters clog, they not only become a nuisance to clean out, but they can also lead to gutter damage and potentially the need for repairs to your soffit and fascia if not taken care of as soon as possible. The best solution to this problem is a reliable gutter protection system from Gutters2Go. Our gutter guards will keep debris out so clogs can be prevented in the first place.
At Gutters2Go, we understand the challenges that Florida homeowners face, and we install only gutter protection systems that are specifically crafted to deliver reliable performance. No matter what type of debris clogs your gutters or what Mother Nature throws your way, Gutters2Go has the gutter guards that will get the job done.
Learn More Today
When you choose the highly trained and experienced team at Gutters2Go for your new gutter covers, you'll no longer have to climb a ladder and clear out your gutters. For more information about our outstanding gutter protection options, contact us today. You can even request a free estimate! We look forward to helping you enhance your Lake Mary, FL, home.