Top-Tier Gutter Guards Available for Longwood, FL, Homeowners
Are you tired of dragging the ladder out of your garage and spending your weekends unclogging your gutters in the Florida heat? If so, consider investing in gutter guards from the highly trained and experienced team at Gutters2Go. We offer high-quality gutter protection systems and installation services that will get the job done for homeowners in Longwood and surrounding areas. Better yet, we offer all of our products and services at a fair price, and we'd love to add you to our long list of happy customers.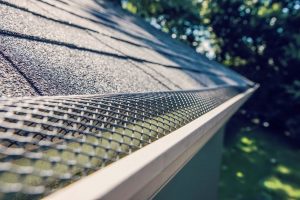 Our Effective Gutter Guards
When a gutter system is functioning properly, rainwater flows through the troughs and downspouts and is deposited away from the home, minimizing the risk of water damage. However, if leaves, twigs, pine needles, or other debris enters the gutters, clogs can form quickly. This can lead to overflowing gutters and damage to your home's foundation, landscaping, and exterior walls.
At Gutters2Go, we offer gutter guards that will keep debris out while still allowing rain to flow freely into your gutter system. Additionally, our gutter protection systems can increase the durability of your gutters, helping them stand strong in the face of anything Mother Nature may throw your way. It's a win-win when you partner with us.
Contact Us Today to Learn More
If you're ready to protect your home and take the annoying chore of unclogging your gutters off your to-do list for good, contact the reliable team at Gutters2Go today. You can even request a free estimate for gutter guard installation at your Longwood, FL, home. We look forward to helping you enhance the strength and efficiency of your gutters.