Gutter Protection You Can Rely on in Longwood, FL
Do you hate having to clear out clogs from your gutters on the weekends when you just want to relax and spend time with your family and friends? If so, turn to Gutters2Go for a solution that will take this annoying chore off of your to-do list for good. We offer durable gutter protection options that will get the job done for homeowners in Longwood, Florida, and surrounding areas.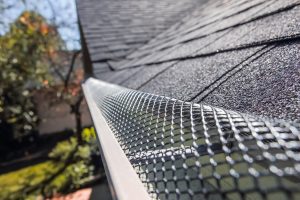 Our Gutter Covers
If not protected against, debris like dirt and twigs can quickly collect in your gutters and form clogs. Not only are clogs a nuisance, but they can also cause damage to your entire gutter system if they aren't taken care of sooner rather than later. That's where Gutters2Go comes in. We can install gutter covers that will stop debris from entering, so the clogs can't form in the first place.
Additionally, as a local company, we understand that Florida isn't always the "Sunshine State." That's why we only install gutter protection systems crafted to withstand anything Mother Nature may throw their way. No matter what type of debris accumulates in your gutters, we have a specialized gutter cover option to keep the debris out and keep your gutters protected.
Get Started With the Local Gutter Protection Specialists
When you partner with Gutters2Go for your new gutter covers, you'll no longer have to spend hours of your time climbing a ladder and clearing out your gutters. For more information about our high-quality gutter protection options, contact us today. You can even request a free estimate for your Longwood, FL, home. We look forward to helping you design the easy-to-maintain gutters of your dreams.