High-Quality Seamless Gutters Available in Longwood, FL
As a Longwood, Florida, homeowner, you know firsthand that the "Sunshine State" isn't always so sunny. Storms can roll in often, and when they do, you want to make sure your home is protected from water damage. A great way to protect your home is to invest in ultra-durable gutters that will look great and stand strong in the face of anything Mother Nature can throw their way. Fortunately, you can count on the local, reliable team at Gutters2Go to install top-tier gutters that get the job done.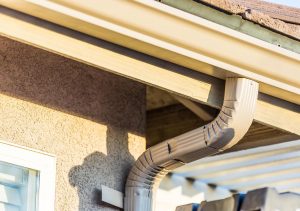 Why Choose Seamless Gutters?
There are many benefits of getting seamless gutters from Gutters2Go installed at your home, including:
Durability – Our seamless gutters are built from heavy-duty aluminum and corrosion-resistant materials.
Weather resistance – The high-capacity design of our gutters can withstand even the heaviest of rainfall.
Ease of maintenance – Taking care of your new gutters will be a breeze thanks to their lack of seams, so you can cross one more chore off of your to-do list.
Style – Our seamless gutters will enhance the curb appeal of your home, making it the gem of the neighborhood.
For additional protection, our seamless gutters can be paired with our premium gutter protection system that prevents debris from entering them and causing clogs.
Contact Us Today
When you're ready to protect your Longwood, FL, home and enhance its curb appeal, turn to the highly trained and experienced team at Gutters2Go for seamless gutters that will stand the test of time. For more information or to request a free estimate, contact us today. We look forward to working with you.