Reliable Gutter Protection Options for Maitland, FL, Homeowners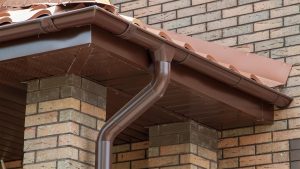 If you've ever spent an afternoon precariously balancing atop a ladder while blindly reaching into your gutters to clean out leaves, twigs, and other debris, you understand the benefits of gutter protection. And if you live in the Maitland, Florida, area and want to prevent the aforementioned scenario from playing out in the future, Gutters2Go is ready to help. We're the area's trusted gutter specialists and we can provide a gutter protection system that will keep your home's gutters functioning as they're supposed to.
How Does a Gutter Protection System Function?
We offer a variety of gutter protection systems, all of which prevent unwanted debris from entering your gutter troughs while allowing rainwater to flow freely. This is important because clogged gutters can leak and overflow, which can lead to damage to your home's soffit, fascia, landscaping, and foundation. We'll be happy to visit your home to evaluate your gutter system so we can determine which gutter guards will best meet your needs. We offer gutter covers that are:
Engineered to stand up to the severe weather that's common to Florida
Available in a variety of colors, so you can match your home's exterior
Able to handle the heavy rainfall that tropical storm systems deliver
Want To Learn More?
We'd love the opportunity to answer any questions you have about our gutter protection options. Contact Gutters2Go today and we'll schedule a time to visit your Maitland, FL, home to provide a no-obligation consultation.