Protect Your Maitland, FL, Home With High-Performance Seamless Gutters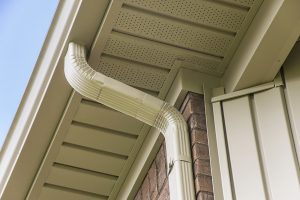 Florida is known for bright sunshine and year-round warm temperatures, but during the summer months, it's also home to heavy thunderstorms and tropical storm systems packing significant rainfall. These heavy rains can be more than just a nuisance, as unchecked rainwater can damage a home's soffit, fascia, landscaping, and foundation. If you live in the Maitland area and want to make sure that your home is protected against water damage, look to Gutters2Go. We're a local company that installs seamless gutters and gutter protection systems that are engineered to stand up to the Florida climate, no matter what Mother Nature has in store.
Our Custom Seamless Gutters
Our seamless gutter systems are designed to handle the large volume of rainwater that our thunderstorms regularly produce. Built from heavy-duty aluminum, our rain gutters are custom formed onsite to ensure a perfect fit. And since they're seamless, there aren't any weak spots where leaks can develop. Our gutters also resist corrosion and are designed to withstand the most severe weather conditions.
Of course, your seamless gutters will only perform as expected if you also have a gutter protection system installed. We offer options that will prevent debris from clogging your gutters while allowing rainwater to flow freely through the troughs and downspouts.
Schedule a Consultation
See for yourself why Gutters2Go is the gutter installation leader in the Maitland, FL, area. Contact us today if you'd like to schedule a no-obligation consultation so we can answer your questions and provide a free project estimate.