A Step Up From Standard Gutter Guards for Lake Mary, FL, Homeowners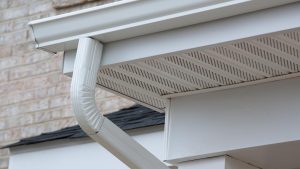 Gutters might be easily overlooked, but they are an essential part of homes in Lake Mary, Florida. They prevent water from damaging your home by directing rainwater away from your its siding and foundation. But, when collecting rainwater, gutters also collect debris like twigs, leaves, and dirt. That creates clogs which are a nuisance to clear out. And, while cleaning out gutters can be a time-consuming and even risky job, it's a necessary chore because gutters can't direct water when there are clogs!
Our team at Gutters2Go wants your gutters to flow with as little maintenance as possible. That's why we created the ultimate gutter protection system that greatly reduces the need to clear your gutters. Our high-performance gutter guards will allow you to take gutter cleaning off your to-do list!
Unmatched Gutter Protection
You could have any gutter guard installation company install rain gutter guards for your home, but they won't compare to gutter protection from Gutters2Go. Our gutter protection systems prevent clogs from forming in the first place. They're specialized to handle your specific needs whether you're dealing with pine needles, sand, seedlings, or something else.
Expert Installations
We're the reliable team that you can trust to install American-made gutter protection. You can expect expert installations and quality products from us knowing that Gutters2Go is owned and operated by a state-licensed builder who understands water management.
For All Your Gutter Needs
Gutters2Go is here for all your gutter needs. For your Lake Mary, FL, home, our specialized gutter protection system goes beyond what standard gutter guards can provide. And if anything doesn't meet your needs, you can depend on us to make it right because we offer a generous installation guarantee for life. To learn more about our services or to get gutter protection for your home, contact us today.