Professional Gutter Installation Services for Homeowners in Lake Mary, FL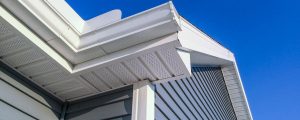 If your Lake Mary, Florida, home needs gutter installation services, then you'll want to trust the experienced experts who have installed many miles' worth of gutters. Gutters2Go uses industry-preferred installation practices and quality products for amazing results.
A Seamless, Perfect Fit
Other gutter installation companies install prefabricated systems with sectional gutters. On the other hand, Gutters2Go chooses seamless gutters for our customers. That's because we only want to give you the best! Seamless gutters are known to:
Experience fewer clogs and backups
Require little maintenance
Leak much less
Look nicer on homes
We fabricate your seamless gutters on-site using all-aluminum materials with a baked enamel finish for longevity and style. You can expect a beautiful, perfect fit.
Professional Rain Gutter Installation
When you choose Gutters2Go, you're choosing a state-licensed builder and roofing contractor with an understanding of water management. We know the effect that gutters can have on your Florida home, so we take extra care to do the job right. Homeowners have enjoyed the results of our work, which has helped us become one of Florida's fastest-growing businesses. If our installation is anything less than you expected, then you can count on us to make it right thanks to our generous lifetime installation warranty.
Contact the Area's Best Seamless Gutter Installers
Leaky gutters can cause serious, expensive damage to your Lake Mary, FL, home, so don't wait to get a gutter installation. Gutters2Go is available to install new gutters for your home, and we can even install a gutter protection system that will keep your new seamless gutters clean and clog-free. Contact us to ask any questions and to schedule an appointment.