Best Gutter Protection System for Sanford, FL, Homes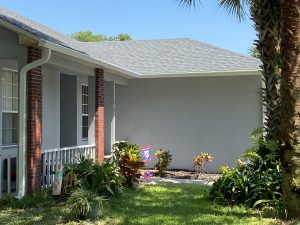 Especially for homes in Lake Mary, Florida, gutter systems are important. They catch and direct our area's frequent rainfall away from your home to prevent mold, mildew, and other water damage. Without gutters, you can face expensive repairs to your home's foundation, siding, windows, and more, so a reliable gutter protection system is well worth the investment.
The difficulty with gutters is that, in addition to rainwater, they also catch debris that can turn into clogs. These clogs can ruin a gutter's functionality. That's why clearing out gutters is an essential chore, even if it's dangerous and no one likes doing it.
Fortunately, there is a way to reduce gutter maintenance. Gutters2Go has an experienced team that can install a gutter protection system for your home. It's more impressive and reliable than other gutter guards and gutter covers that you'll find on the market.
Specialized Gutter Protection
Every home has different needs. That's why Gutters2Go installs specialized gutter protection depending on what kind of debris your home most often faces. Whether your home sees lots of pine needles, seedlings, sand, twigs, leaves, or dirt, we have the best gutter protection system for you. Our gutter protection acts as a defense for your gutters, preventing clogs from forming in the first place. That means that you don't have to manually clean out your gutters like you normally would.
Gutter Protection Installation
As one of Florida's fastest-growing businesses, Gutters2Go has proven itself to be a dependable company that installs quality products. Gutters2Go is also owned and operated by a state-licensed builder who is knowledgeable about water management, so you can expect expert installations.
If you're ready to check gutter cleaning off your to-do list, then contact Gutters2Go for a gutter protection installation.