An Experienced Gutter Company Offering Exceptional Products & Services to Lake Mary, FL, Homeowners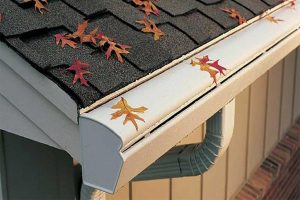 If you live in the Lake Mary, Florida, area and need any type of home gutter services, you'll be hard-pressed to find a better company than Gutters2Go. Gutters are our priority, and we're proud to offer top-of-the-line products and flawless installation services. We understand that your only goal is protecting your most valuable asset—your home—from the potential damage that can be caused by unchecked rainwater. That's why we go above and beyond to ensure that every customer is completely satisfied with our work.
Why Are Gutters Needed?
Our local climate can be unforgiving, especially during the summer months and hurricane season, when severe rainstorms are commonplace. When rain hits, a reliable gutter system channels rainwater away from your home, protecting its exterior walls, soffit, fascia, landscaping, and foundation from potential damage. When you choose Gutters2Go as your gutter company, we can provide everything needed to give you peace of mind when heavy rains are moving in. Our services include:
Gutter system installation – We offer seamless gutters that are made from heavy-duty aluminum and custom-formed on site to ensure a perfect fit on your home.
Gutter guard installation – We can also add a gutter protection system that will prevent debris from clogging your gutters and hurting their performance.
Gutter cleaning – If your gutters aren't working as they're supposed to because of a buildup of dirt and debris, we can return them to optimal condition.
Don't Wait
Put your trust in a gutter company that produces fantastic results for Lake Mary, FL, homeowners. Contact Gutters2Go today if you'd like more information about our seamless rain gutters, our gutter protection systems, or our gutter cleaning services.